Just how many times have you seen memes on Instagram that hilariously show the difficulty of feeding your girlfriend?
Would you like to have Chinese? "I don't know, you decide."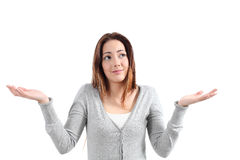 How about Italian? "Um, if that's what you want."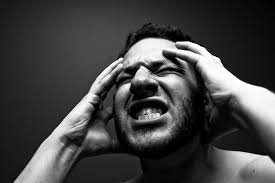 Oh, I know! Let's have some butter chicken with naan? "You can order whatever you want. I can't think of anything right now."
Do all these replies sound familiar and remind you of your partner? If yes, we have the perfect solution for you!
Below, we've compiled a list of the best foods for you to feed your girl and drive her crazy (with the yumminess, of course!) amidst the ongoing COVID pandemic.
Sushi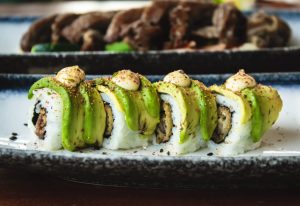 Not to exaggerate, but finding a girl who doesn't like sushi is difficult – very difficult!
The best thing about this pretty looking dish is its versatility. Even if your partner doesn't like eating raw fish, you can always swap the filling for vegetables, chicken, or even sliced avocado to suit her preferences.
If you want to make her feel extra special, you can ask the restaurant to design the sushi in unique shapes. Although not every restaurant will be able to accommodate your request, it doesn't hurt to try.
And don't forget to take extra eel sauce! Girls absolutely love that.
French Fries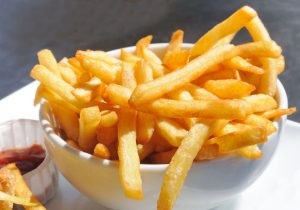 Sometimes comfort food is all you need – more so during the current pandemic – and nothing would be more apt than eating your stress away with golden chunks of fried potatoes.
While you can always order from McDonald's, it wouldn't hurt to prepare the fries at home. Just team it up with her all-time fave dips, and ask her to fill you in with the latest in her life for the perfect night in.
Pizza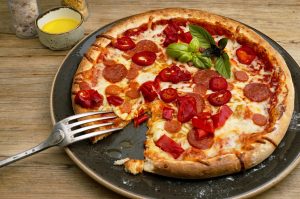 We just had to mention pizza after French fries! In fact, if you're ever unsure about your girl's likes and dislikes, just order pizza!
We would recommend a classic margarita with a cheese burst filling and loads of jalapeños and olives. But if your sweetheart is up to experiment, you can order the gourmet versions like the Farmyard or Charcuterie pizzas as well.
Keep a packet (or five!) of freshly ground oregano and red chili flakes nearby for a complete culinary experience.
Froyo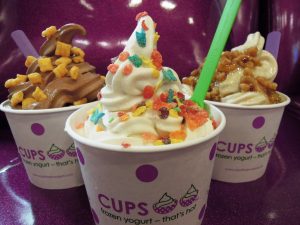 For those of you who aren't aware, froyo stands for frozen yogurt. And yes, it's just as delicious as it sounds.
This would be a good option for breakfast or brunch, but make sure you know her topping preferences to impress her. You see, while some girls like chocolate, gummy bears, and sprinkles, others are bigger fans of fresh foods and cereal.
Don't worry, though, both are equally delicious!
Pasta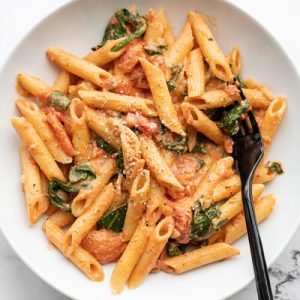 Spaghetti, ravioli, macaroni, or lasagna – there are so many options when it comes to pasta, so you can always give your girl something new every time you want to spoil her.
You can have add-ons like pink sauce, chicken shreds, meatballs, or lightly fried veggies. Just make sure that the pasta is piping hot before you ask your girl to come to the dining table. After all, who likes cold pasta?
Decorated Waffles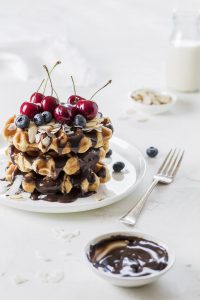 If there is anything better than plain waffles, it's decorated waffles. Top your waffle with fresh berries, bite-sized cut fruits, and fresh compotes to have your girl's taste buds thank you.
If you want to give the waffle a chocolaty twist, you can go for chocolate-flavored waffles and top it up with a big scoop of ice cream and Nutella.
Fresh Off the Grill Steak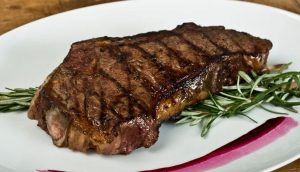 Host a small barbecue party for two to treat your girl to perfectly smoked steaks and kebabs. Make sure the coveted grill marks adorn the exterior while the inside of the meat is properly cooked.
You can also add grilled vegetables or potato salad as extras to make it a dinner to remember.
In case you don't know how to use a grill, you can always order in from her favorite restaurant.
Salad Bowls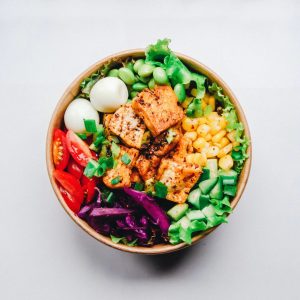 Salad bowls can be a lifesaver if you don't want to mess up your partner's diet.
Our best tip here would be to add ingredients that create a color-block effect. You can play around with zucchini ribbons, fresh lettuce, tuna, or stir-fried chicken with some purple basil flowers for added effect. Pretty, healthy, and delicious!
You can also check out acai bowls that are quickly gaining popularity for their delicious and light taste, and aesthetically-pleasing presentation.
Starbucks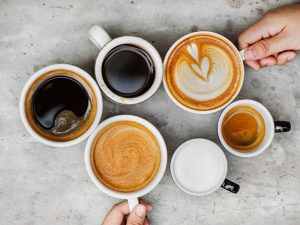 Bring your girl her usual Starbucks order before she heads out to the home office (because of the corona-virus) for a specially long day at work. This is also one of the safest options since most girls absolutely love coffee, and would really appreciate getting their caffeine fix to start their day on a delicious note.
If not Starbucks, you can whip up a hot cup of cappuccino or French press coffee at the comfort of your home too. Also, if you want to try coffee art without actually having the experience, don't hesitate! Even if it doesn't turn out the way you had imagined it, she will appreciate the effort.
Candy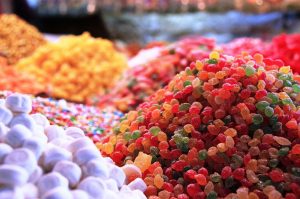 Show your partner that you listen and care for her by curating a box of her specific candy favorites to help her shake off the work-from-home stress. Not only is this an incredibly sweet gesture, but it should also last her for days – provided you make a point to pack enough bars!
Smoothies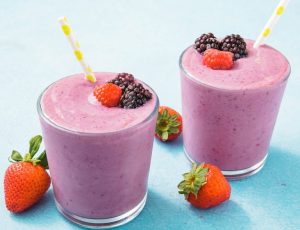 Another healthy option, you can do plenty of mixing and matching to bring a twist to the traditional smoothie. These can be an excellent option if your girl loves fruit and doesn't usually indulge in a lot of junk food. You can look up smoothie art on the internet for some more inspiration.
Cake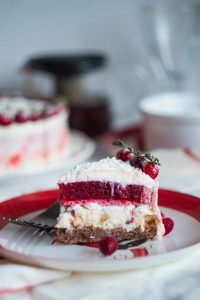 Of course, we weren't going to end our list without adding cake on it! Whether you make a hot chocolate truffle cake, or use fresh cream and strawberries, having a slice of cake after dinner remains the *ultimate* dessert.
If you're feeling extra generous, you can have more than one option as well. Do make sure that the flavors complement each other, though. Pairing an already far-too-chocolaty cake with something even heavier might make her feel uncomfortable.